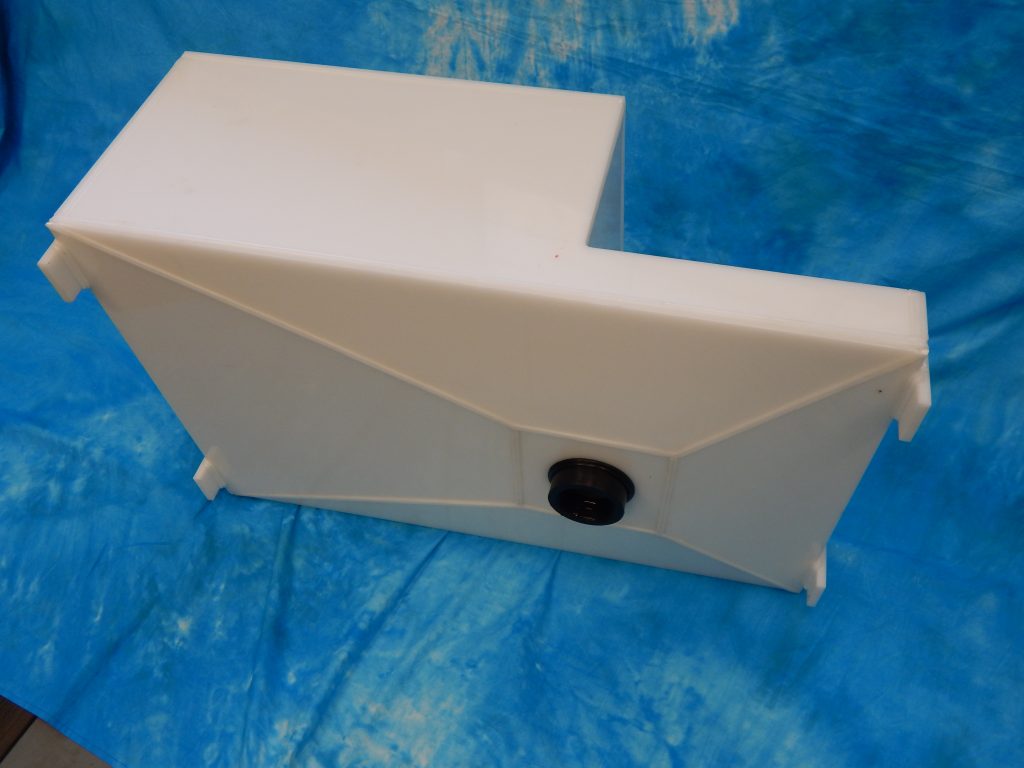 We are able to create custom plastic RV water tanks in many sizes and dimensions to conform to the specifications of RVs from many manufacturers.
Recreational vehicles, or RVs and campers, have a clean water system and a wastewater system. The clean water is also known as potable water or fresh water; the wastewater is known as black water or gray water. RVs will have separate tanks for both freshwater, black water and grey water.
Our welds are second to none, being very smooth and easily cleaned. Nothing leaves our shop with a saw cut edge or a sharp edge. Every piece of our RV water tanks is individually cut out on high-tech CNC routers. Scroll below to get a quote on a custom RV water tank today.
These custom fabricated tanks start at $1,491.
GET A CUSTOM PLASTIC TANK QUOTE
Our experience can help you choose the right material for your particular custom plastic tank. We're just a phone call or click away.
We offer free design assistance and can provide 2D or 3D drawings using AutoCAD and SOLIDWORKS
Our tanks are engineered using FEA (Finite Element Analysis) to maximize performance and allow for minimal bowing of the fabrication.
We offer a wide selection of tanks in any size or shape to fit your need. Our tanks can also be heated for use in freezing weather. The kinds of tanks we can fabricate to your exact specifications include:
Some of the Materials We Work With Include:
Plastic RV Tanks: A Cost-Effective Alternative to Steel
Miller plastics is able to create RV holding tanks in Plastic to replace Aluminum or Stainless. We can custom fabricate the same-sized container out of lighter-weight plastic materials, offering benefits such as: