Custom plastic holding tanks from Miller Plastic Products range in size from less than 1 cubic foot to more than 50 feet long.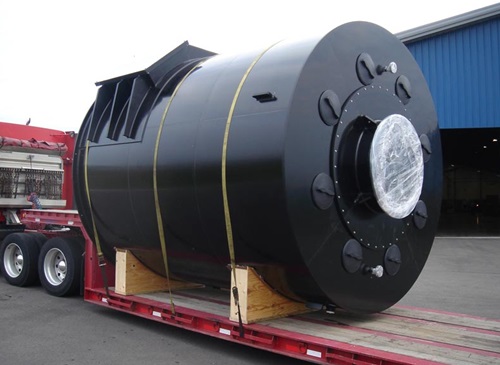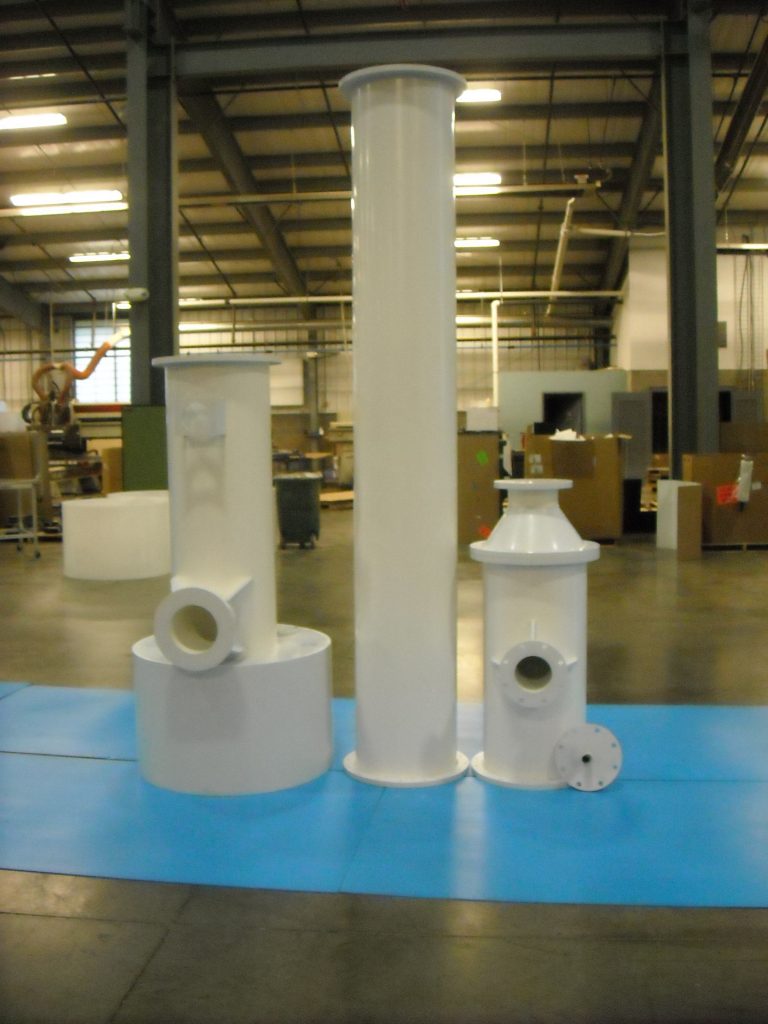 Corrosive or harsh chemical environments require holding tanks with robust features.
We design and construct custom plastic tanks to meet the most demanding specifications.
Many of our custom-fabricated plastic tanks are annealed for maximum strength.
At Miller Plastic Products, we have 50 years of experience in plastic tank manufacturing, creating single tanks as well as integrated systems that include process piping or ancillary features for a specific manufacturing process.
Self-supporting tanks can be reinforced with plastic-encapsulated steel bands or internal baffles to minimize sidewall bowing. Welds are smooth and burr-free to minimize sediment buildup and allow for easy cleaning. All edges and components are CNC cut, nothing leaves our shop with saw cut edges, burrs, or sharp edges.
Our custom plastic tank manufacturing services can create plastic storage tanks in a wide range of shapes, sizes, and dimensions in corrosion-resistant materials for a variety of uses in harsh environments.
Various material options are available: Kynar (PVDF), Lexan, PP, PVC, CPVC, and More!
If you're interested in the plastic tank manufacturing services we offer, contact us today.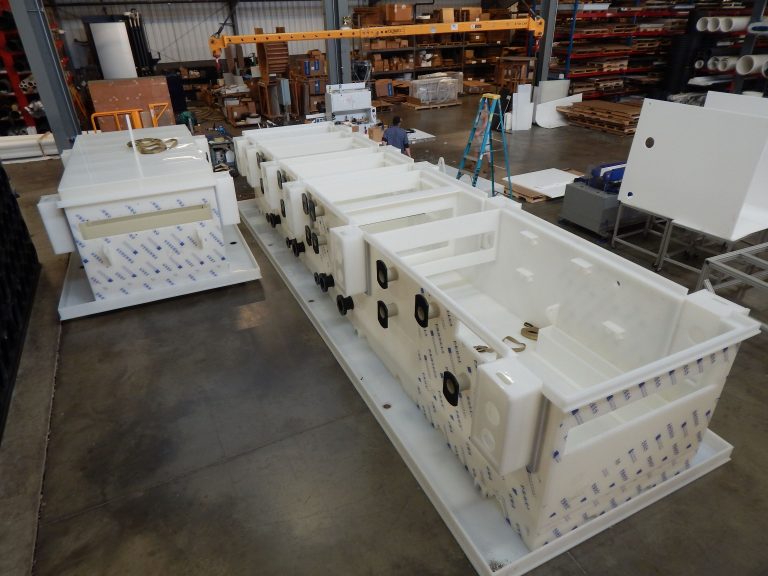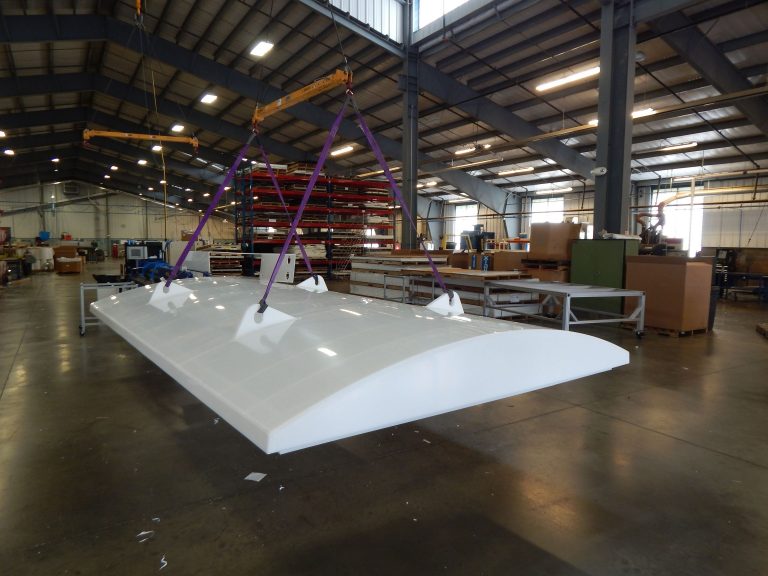 All custom plastic water tanks are fabricated with 100% virgin American-made materials.
Superior corrosion and chemical resistance, very strong and stable material, and excellent fabrication abilities. 200 °F working temperature.
Welds well, outstanding mechanical, optical, electrical and thermal properties
Polyvinyl chloride is known for its inexpensive nature and rigid yet flexible properties. Continuous working temperature of 200 °F
Low Density (LDPE), High Density (HDPE) and Ultra High Molecular Weight (UHMW PE), continuous working temperature of 180 °F
Low-cost, high heat distortion temperature, chemical inertness, and flame and smoke properties. A continuous working temperature of 200 °F.
For plastic tank manufacturing applications, this has the highest purity, strength, and resistance to harsh acids, solvents, bases, and heat. A continuous working temperature of 235 °F.
Plastic Tank Applications
Some of the Materials We Work With Include:
GET A CUSTOM PLASTIC TANK QUOTE
Our experience can help you choose the right material for your particular custom plastic tank. We're just a phone call or click away.
Our tanks are fabricated using FEA (Finite Element Analysis) to maximize performance and allow for minimal bowing of the fabrication.