At Miller Plastic Products, we specialize in the fabrication of high-quality precision-machined plastic tanks and components made to your exact specifications.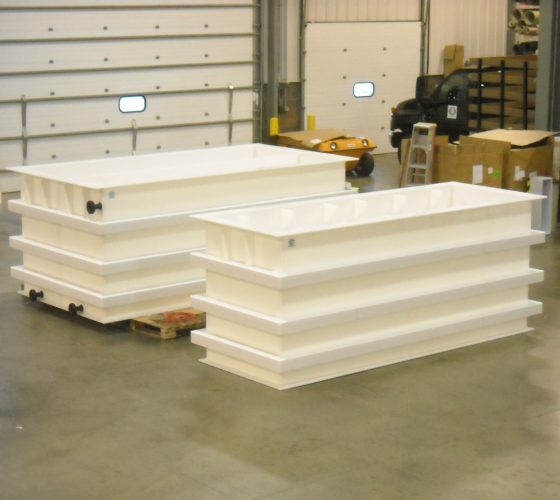 Miller Plastics' plastic fabrication and machining experts work with you to create a custom polypropylene tank solution for your unique situation.
Polypropylene is used in many custom plastic tank applications from chemical-resistant tanks and lining, to plating barrels and tanks. Polypropylene tanks are used in a variety of industries from chemical storage to pharmaceutical – mostly for storing liquids.
Polypropylene tanks are highly valued for being corrosion-resistant and abrasion-resistant. These custom plastic tanks have properties that resist most alkalis and acids, making them ideal for severe/harsh environments.
Polypropylene tanks are lightweight with high tensile and compressive strength and depending on the application. They can be used at temperatures ranging from 30° to 210°F.
GET A CUSTOM PLASTIC TANK QUOTE
Our experience can help you choose the right material for your particular custom plastic tank. We're just a phone call or click away.
We offer free design assistance and can provide 2D or 3D drawings using AutoCAD and SOLIDWORKS
Our tanks are engineered using FEA (Finite Element Analysis) to maximize performance and allow for minimal bowing of the fabrication.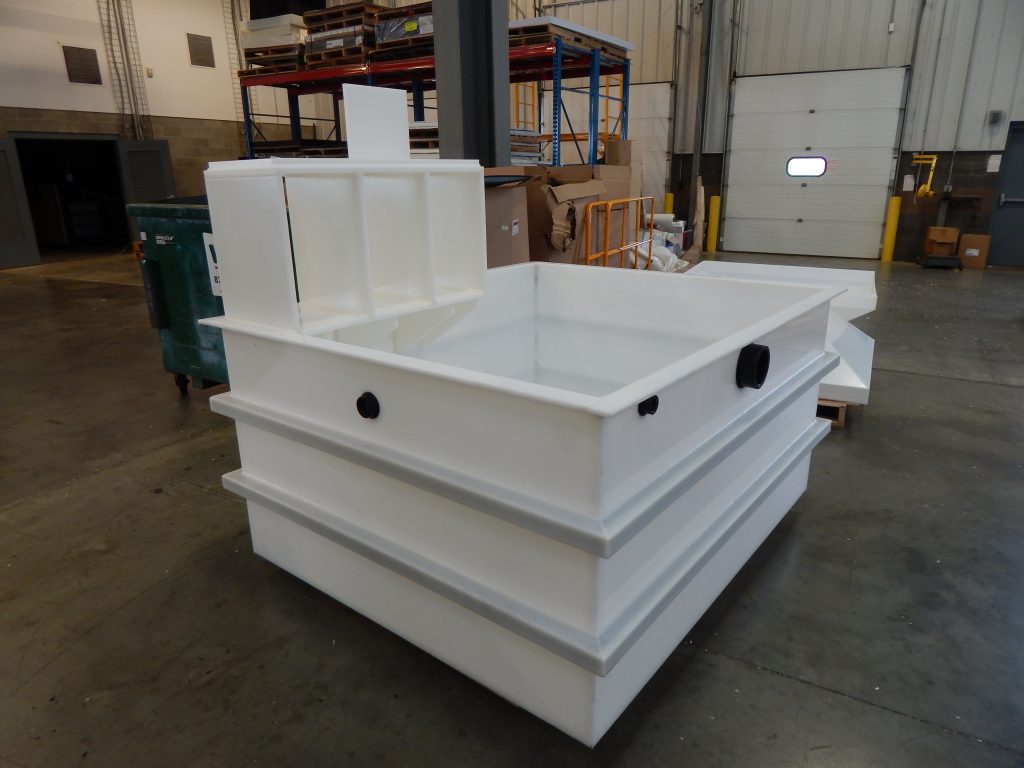 Highest Accuracy and Quality
We cut all plastic holding tank components with the latest in CNC equipment, and use only Virgin U.S. material to ensure the absolute highest quality. This accuracy and quality is repeated on every plastic holding tank for consistent operation and reliable function.
It's important to note that we weld our plastic tanks to the strict German DVS welding standards. This specification is used to measure the integrity of commercial chemical and acid tanks, assuring the long-lasting integrity for this critical component.
Our welds are second to none, being very smooth and easily cleaned. Nothing leaves our shop with a saw cut edge or a sharp edge. Every piece is individually cut out on high-tech CNC routers.
Some of the Materials We Work With Include:
Regardless of the size and performance requirements, Miller Plastics has the expertise to manufacture custom Polypropylene tanks to meet even the most demanding application challenges.