Maximize water capacity and responder effectiveness by optimizing the available space on your vehicle.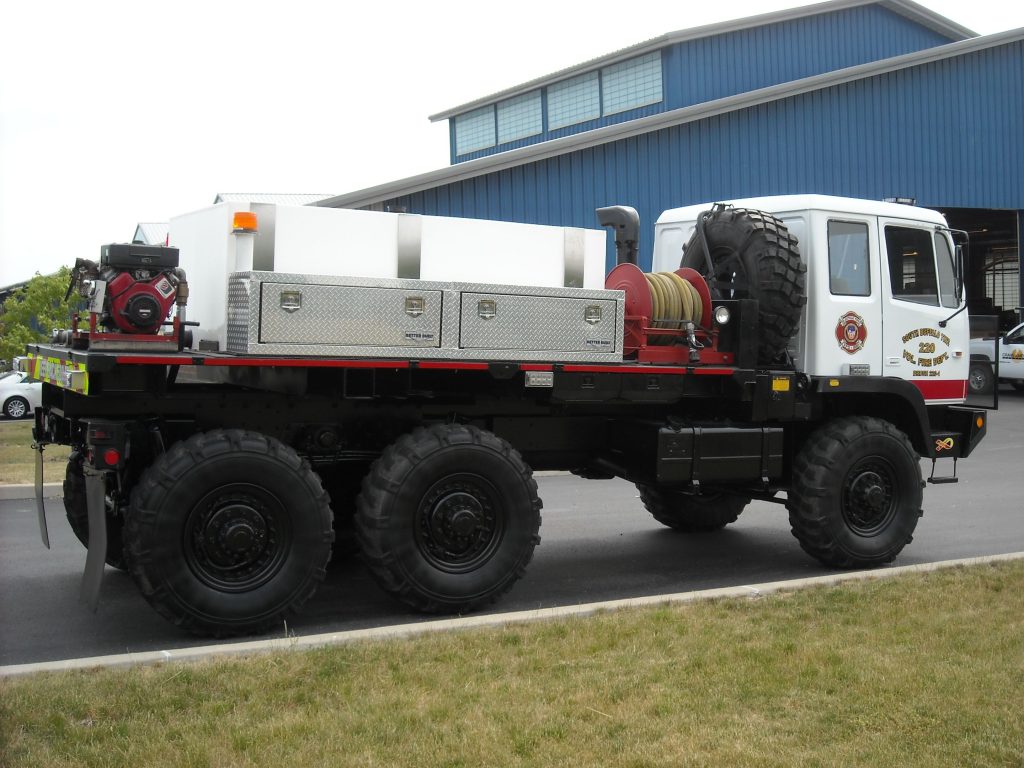 Our designers can create a CAD design that will exploit the volume and shape available on your vehicle; the components are then CNC cut on modern equipment for exact fit and finish. All welds on your finished fire truck water tank are smooth, laboratory quality, and produced to the German DVS standard.
Our fire truck tanks are recognized as far superior to off-the-shelf molded tanks due to consistent wall thickness and overall heavier/robust construction. This greatly reduces road hazard or accidental penetration risk. Request a quote for your very own custom plastic fire truck water tank today.
Aqueous film forming foams (AFFF) can be processed through our equipment.
GET A CUSTOM PLASTIC TANK QUOTE
Our experience can help you choose the right material for your particular custom plastic tank. We're just a phone call or click away.
Our plastic and poly tanks are fabricated using FEA (Finite Element Analysis) to maximize performance and allow for minimal bowing of the fabrication. This leaves you with a fire truck water tank made to withstand various elements, day in and day out.
Some of the Materials We Work With Include:
Outfit your rescue company appliance with auxiliary water capability for timely targeted response
Brush Trucks & Light Rescue
Robust industrial construction withstands harsh conditions better than thinly molded tanks.
Customized to fit any body style.
ATV's & Side-by-Side Utility
Low-profile plastic water tanks with a low center of gravity for off-road conditions.
Internal baffles reduce sloshing.
Customized attachment.