Miller Plastics Inc. is at the forefront of this revolutionary technology, helping customers internationally to benefit from all the advantages of our custom 3D printing services.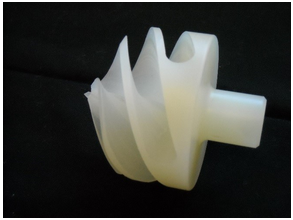 Using the latest in additive manufacturing technologies, Miller Plastics is the sensible choice for your 3D prototyping or production needs. We can produce high-quality plastic components from your sketch, drawing, or solid model, and when your prototype is ready for production, we are equipped to handle your needs in the most economical manufacturing methods possible. We also have extensive plastic welding and fabricating capability to support your needs for custom plastic tanks, vessels, cabinets, etc. Turn to the experts at Miller for all of your plastics needs. Request a quote for our custom 3D printing services today.
Our experienced service and support team provides leading-edge technological advantages to your project:
Our 3D printing resources include a fleet of 28 different printers that are equipped to handle the materials and output your project requires.
Contact Miller Plastics Today to Start Your 3D Printing Project
Some of the Materials We Work With Include: