Miller Plastic Products plastic plating tanks are constructed using 100% virgin, American-Made polypropylene and other plastic materials. Our quality is second to none.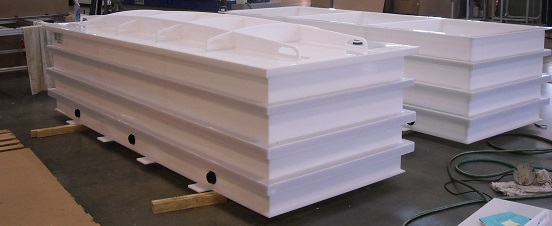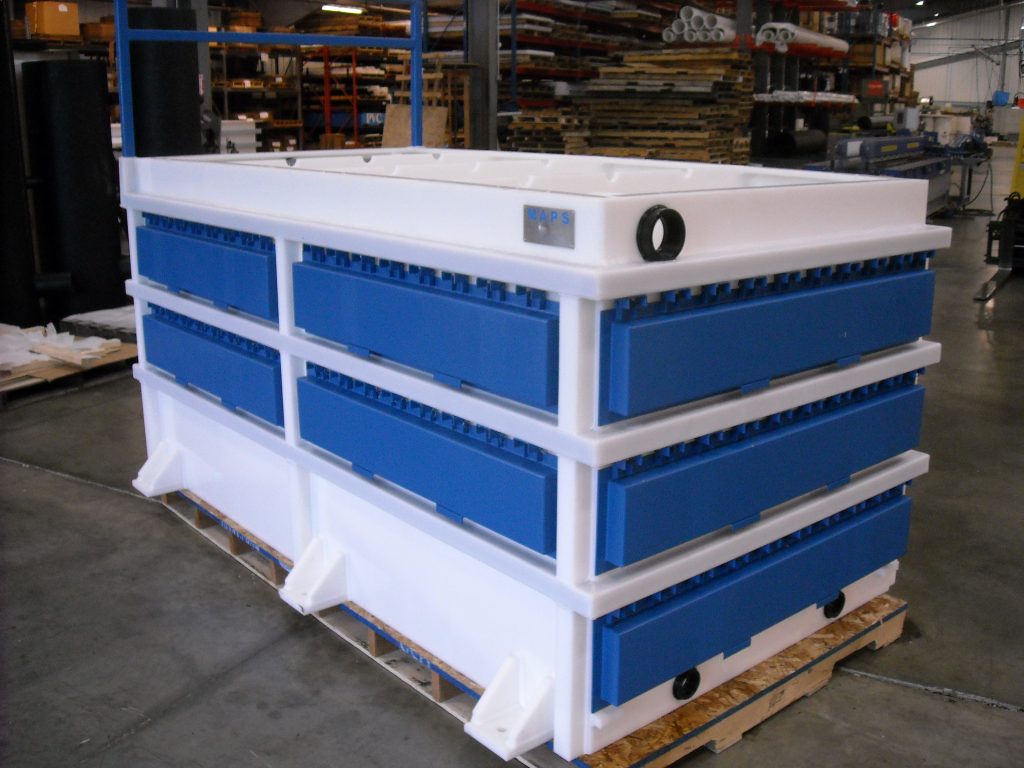 Plastic plating tanks offer excellent chemical-resistance in corrosive environments where there are strong acids, organic solvents, degreasing agents, or electrolytic attack. These plastic plating tanks are built for the specific needs of a wide array of companies and industries.
Our custom electroplating tanks feature various racks, buss bars, and other ancillary equipment.
Miller Plastic Products has the ability to fabricate custom plastic tanks of any size & any specifications that are desired. We make tanks for a variety of purposes, including pickling tanks, anodizing tanks, acid tanks, sump tanks, weir tanks, double wall containment tanks, rinse tanks, plating lines, etc.
At Miller Plastics, we pride ourselves on perfection and guarantee high-quality products! We make everything to laboratory standards. Our welds are second to none, being very smooth and easily cleaned. Nothing leaves our shop with a saw cut edge or a sharp edge. Every piece is individually cut out on high-tech CNC routers. Request a quote for our custom plastic manufacturing services below and let us get working on your new plastic plating tank.
GET A CUSTOM PLASTIC TANK QUOTE
Our experience can help you choose the right material for your particular custom polypropylene plating tank. We're just a phone call or click away.
We offer free design assistance and can provide 2D or 3D drawings using AutoCAD and SOLIDWORKS
Our plastic plating tanks are engineered using FEA (Finite Element Analysis) to maximize performance and allow for minimal bowing of the fabrication.
For more information on our polypropylene plating tanks and other services we can handle for you or your company, get in touch with us today.
Custom Plastic Machining Services
Plastic Machining Capabilities & Benefits
Some of the Materials We Work With Include:
Fabrication Plastics vs. Molding Plastics