Miller Plastic Products provides custom thermoplastic fume hoods and duct systems for a variety of industrial and institutional environments.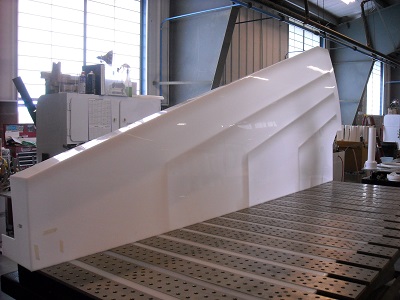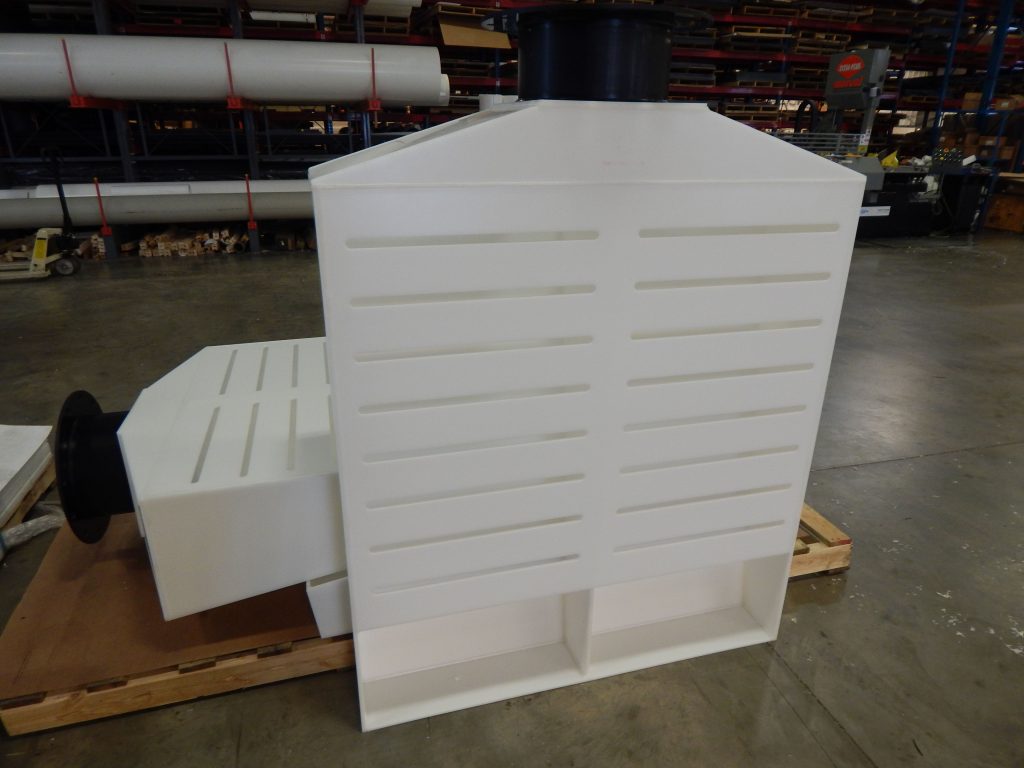 We can create customized duct work to meet the exact needs and specifications of any shop.
We also manufacture a variety of custom plastic fume hoods including self-contained, overhead, rear-exhaust, canopy and bench-top fume hoods.
With 40+ years of expertise in the plastic fabrication industry, our team of experts can create an entire exhaust system for your company or repair an existing system.
Our custom duct work and plastic fume hoods are designed for longevity and built to stand up to corrosive environments.
We use the highest quality PVC, CPVC, Kynar, Polyethylene, or Polypropylene for exceptional corrosion-resistance & chemical-resistance, and is inexpensive and easy to install. Request a quote for our custom duct work and fume hood machining services.
Exceptional Smoothness, Uniformity & Stability
Our large-diameter extruded & fabricated ducts provide consistent surface smoothness, uniformity, and dimensional stability. Their lightweight properties make fabrication, handling and installation easy and cost-effective.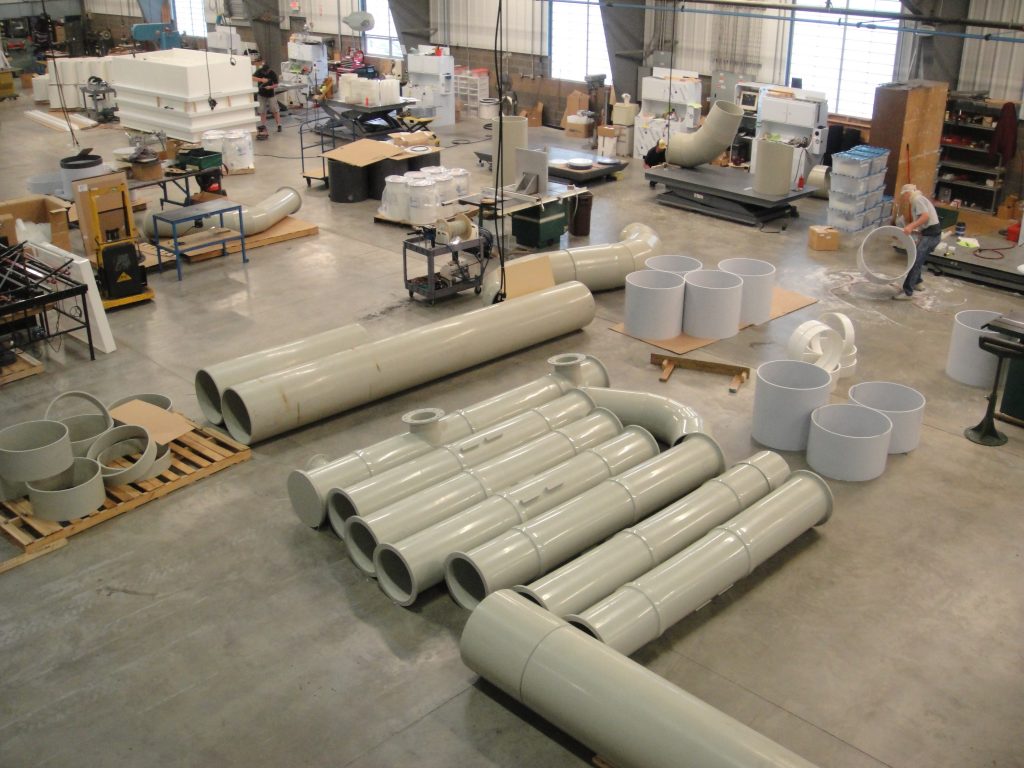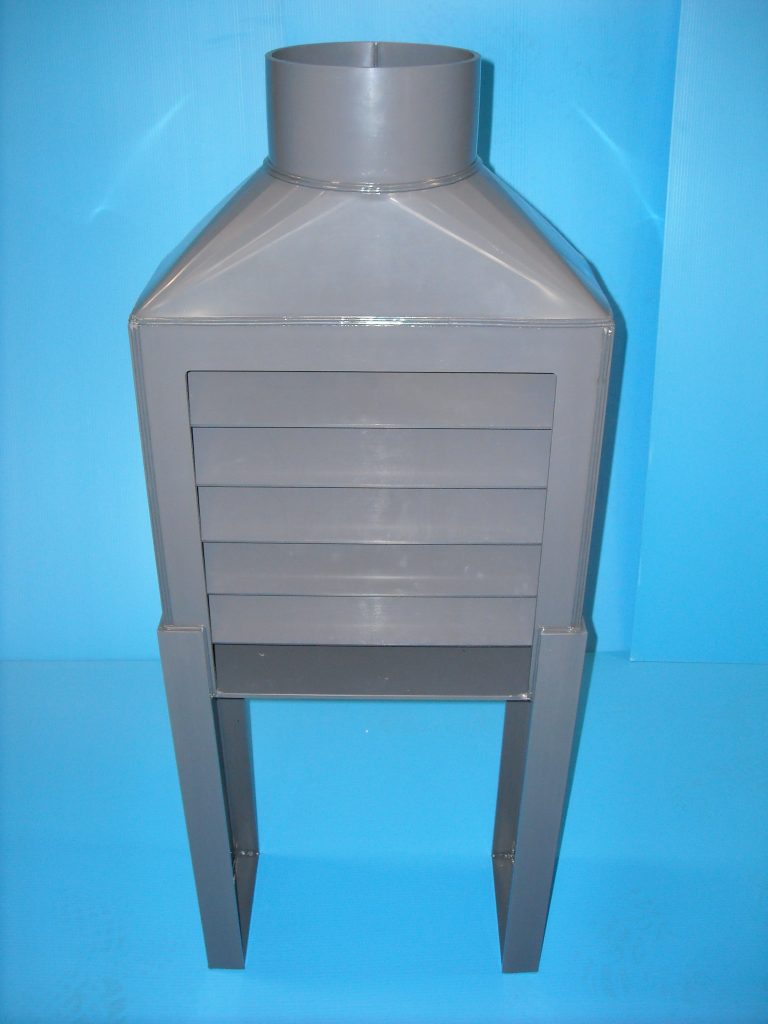 Ducts & fume hoods from Miller Plastics remove contaminated air from work areas & reduce exposure to:
Duct & Fume Hoods Product Line
Some of the Materials We Work With Include:
We create the highest quality fume scrubbers which help remove hazardous gas, fumes and other pollutants from their exhaust.
Our fume scrubbers are constructed from PVC, Polypropylene, Kynar, and CPVC, which has a relatively low cost and features high heat distortion temperature, chemical inertness, and flame & smoke properties.
We have experience creating scrubbers for a variety of applications including semiconductor cleaning rooms, anodizing, steel pickling, plating and corrosive odor-control units.
We can also create custom units to meet your specific needs and specifications.