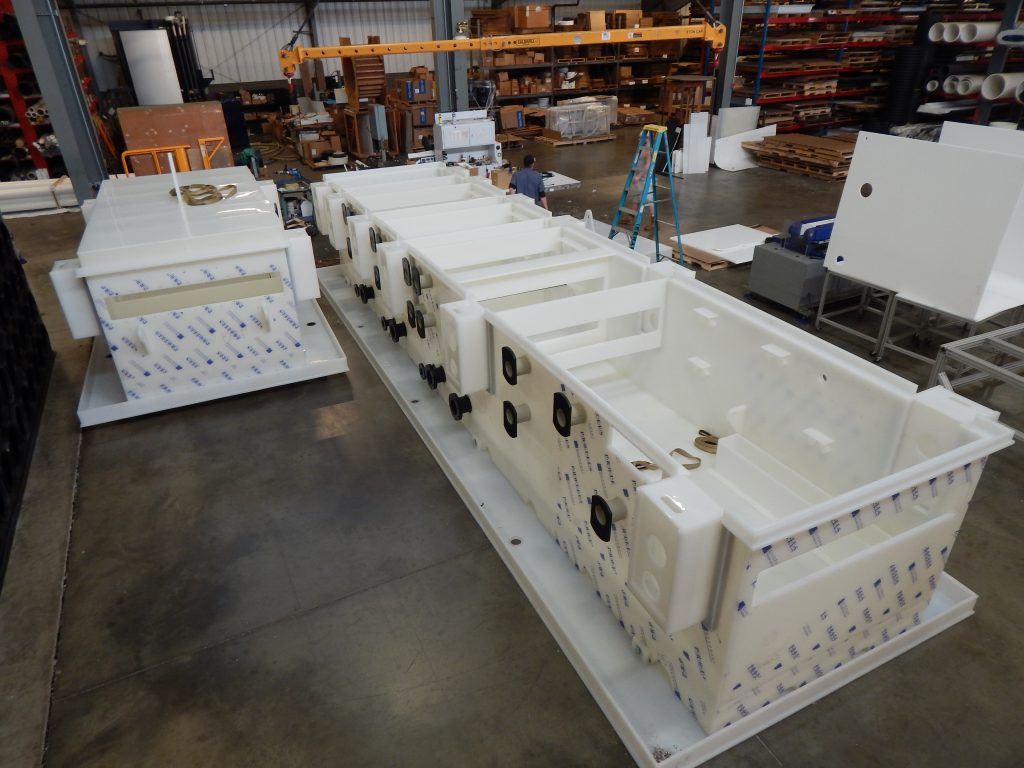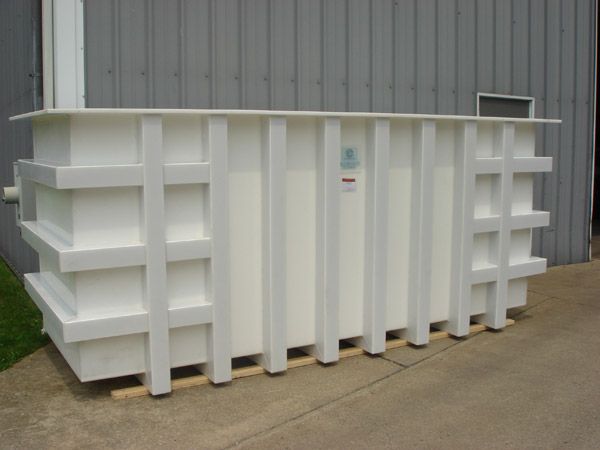 Miller Plastic Products provides expert custom plastic tank fabrication and manufacturing for a superior range of quality plating and galvanizing tanks. We custom design plastic tanks to meet the most demanding specifications.
Miller Plastic Products' fabrication experts specialize in providing the optimal solution for plating and galvanizing plants.
Our plastic fabrication experts consider all unique variables of your process, from chemistry and temperature to space allocations. Our fabrication team can help you design your tank line and help determine which plastic material will deliver the best solution for your specific needs.
Our custom plating and galvanizing tanks are revered for their high strength & corrosion resistance. We manufacture plastic plating tanks in a wide range of shapes, sizes, and dimensions to suit batch and continuous pickling requirements.
We manufacture custom pickling and galvanizing tanks in corrosion-resistant materials for use in various harsh environments.
Regardless of size and performance requirements, Miller Plastic Products has the expertise to manufacture custom galvanizing and pickling tanks to meet the most demanding application challenges.
Our welds are second to none, being very smooth and easily cleaned. Nothing leaves our shop with a saw cut edge or a sharp edge. Every piece is individually cut out on high-tech CNC routers.
GET A CUSTOM PLASTIC TANK QUOTE
Our team of experts can help you choose the right material for your custom plastic tank fabrication. We're just a phone call or click away.
We offer free design assistance and can provide 2D or 3D drawings using AutoCAD and SOLIDWORKS
Our tanks are engineered using FEA (Finite Element Analysis) to maximize performance and allow for minimal bowing of the fabrication.
Some of the Materials We Work With Include: