Trailer Holding Tanks Customized for Maximum Capacity & Space Efficiency.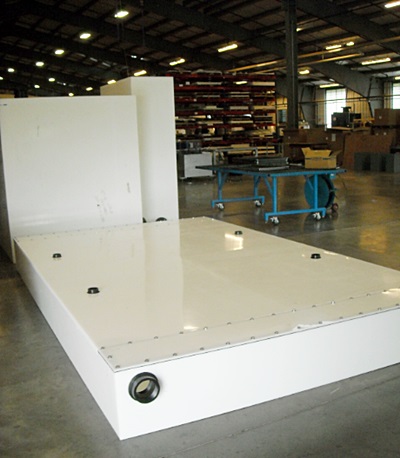 As a leading plastic tanks manufacturer, we also specialize in the design and manufacturing of plastic holding tanks for high-end mobile restroom trailers.
We design and manufacture black water holding tanks, gray water holding tanks and clear water holding tanks for comprehensive bathroom trailer needs.
Trailer washroom water tanks can be customized to any shape or size to fit your trailer's exact dimensions. 
Angles, radii, cut-outs, and notches are no problem for the experts at Miller Plastic Products! Our custom plastic holding tanks are designed and manufactured to maximize every cubic inch of space and every floor plan.
Our custom plastic holding tanks for portable trailer restrooms can be heated for year-round use.
GET A CUSTOM PLASTIC TANK QUOTE
Our experience can help you choose the right material for your particular custom plastic tank. We're just a phone call or click away.
If you would like a draft of what your washroom water tank will look like, including its shape and dimensions, we offer free design assistance and can provide 2D or 3D drawings using AutoCAD and SOLIDWORKS
Our custom portable restroom holding tanks are engineered using FEA (Finite Element Analysis) to maximize performance and allow for minimal bowing of the fabrication.
Plastic Holding Tanks Features
You're always welcome to visit Miller Plastics' state-of-the-art facilities in Burgettstown, PA, near Pittsburgh. Let us know when you'd like to come!
Some of the Materials We Work With Include: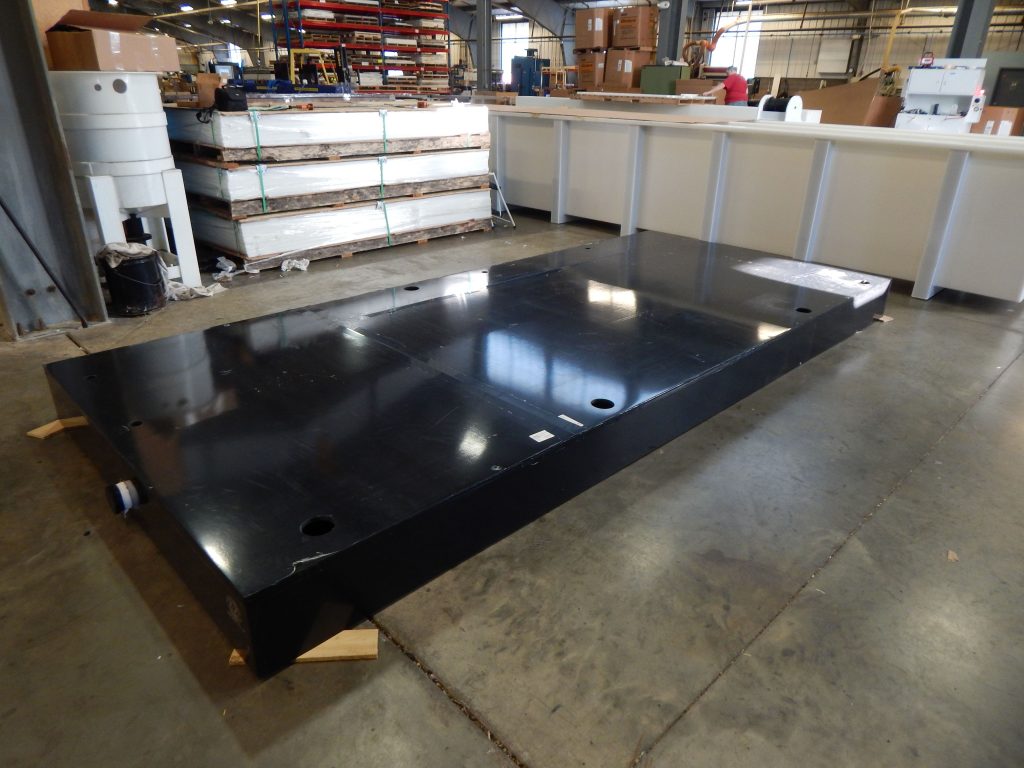 Our welds are second to none, being very smooth and easily cleaned. Nothing leaves our shop with a saw cut edge or a sharp edge. Every piece is individually cut out on high-tech CNC routers.
When it comes to plastic washroom water tanks that are reliable, rugged, and customized for efficiencies, turn to the specialists at Miller Plastic Products. For more information on our portable restroom tanks, get in touch with us today!
We work closely with trailer manufacturers to ensure the very best solution is achieved.
Send us a sketch of your trailer holding tank & get your new custom plastic tank in 2 weeks or less!