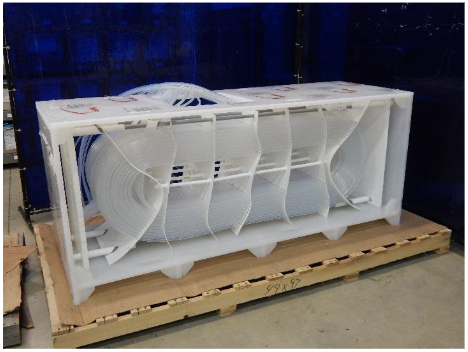 At Miller Plastic Products, our leading-edge Plastic Fabrication Department specializes in manufacturing custom plastic heat exchangers matched to your specific needs. Our welding capabilities include Polypropylene, PVC, and exotic high-temperature plastics such as PVDF (Kynar). PTFE (Teflon) is often used for the tubing element within the appliance.
Our welds are second to none, being very smooth and easily cleaned. No finished plastic heat exchanger leaves our shop with a saw cut edge or a sharp edge remaining on it. We offer custom CNC routing services for all your plastic heat exchanger manufacturing needs. Every piece is individually cut out on high-tech CNC routers and properly finished specifically to your needs.
Get in touch with us
today to request a quote for our custom plastic heat exchanger fabrication services today.
Typical Heat Exchanger Features:
Some of the Materials We Work With Include:
We Also Offer Supporting Products Such As:
GET A CUSTOM PLASTIC TANK QUOTE
Our experience can help you choose the right material for your particular custom plastic tank. We're just a phone call or click away.
We offer free design assistance and can provide 2D or 3D drawings using AutoCAD and SOLIDWORKS
Our tanks are engineered using FEA (Finite Element Analysis) to maximize performance and allow for minimal bowing of the fabrication.